New Oven
The old oven could not be repaired and the committee decided to purchase a new oven.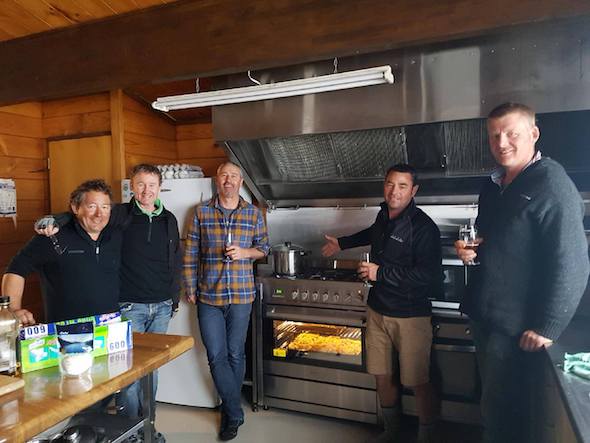 The new oven is now in place. It's the same make and model as the old one and came with a 7 year warranty.
Cigarette butts and chewing gum
Cigarette butts and chewing gum are being dropped on the ground outside the hut. Smokers, please put your butts in a safe container and transfer them to the rubbish later. Please put chewing gum in a rubbish tin. Otherwise someone will need to pick up the mess after the snow melts.
Next work party — we need your help!
Friday 17 November to Sunday 19 November
We need you to help clean, scrub, dust and mop. It will be run by Darien Warburton; please contact Kristin at committee@puketoi.org.nz.
End of season
Turoa and Whakapapa will close on 23 October.
Book for the summer
The hut is available for use during the summer. There are lots of summer activities including walking and biking. Book Now.